Sound environment business
Y-cube
Revolutionary material to produce a "sound" space!
Porous ceramic sound-absorbing bricks Y-cube birth!
"Sound-absorbing" will soften the degraded sound nature of the sound phenomenon of dispersing the energy of the sound energy of the heat. Our architecture. In the acoustic design and construction business, based on yesterday needs to buildings from customers, you can create a friendly "sound" environment to people.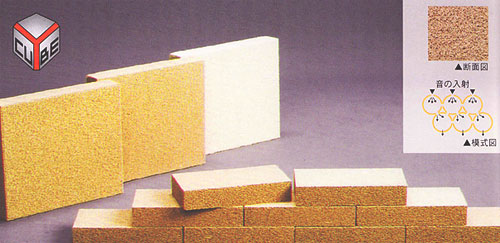 Source: View flyer (pdf file)
From bass to treble I am a sound absorption characteristics sound absorption coefficient is excellent in high flat.
Preeminent breathable for the first time of open-celled structure in brick.
It is a sound-absorbing material of quality brick shape design property was excellent.
Is non-combustible building materials.
Is recycled products.
Insulation is excellent, there is humidity conditioning.
Processing lightweight is easy.
enforcement cases